Upper West Side and Manhattan Retail Stores Benefit from Swift SERVPRO Water Mitigation Service
11/27/2019 (Permalink)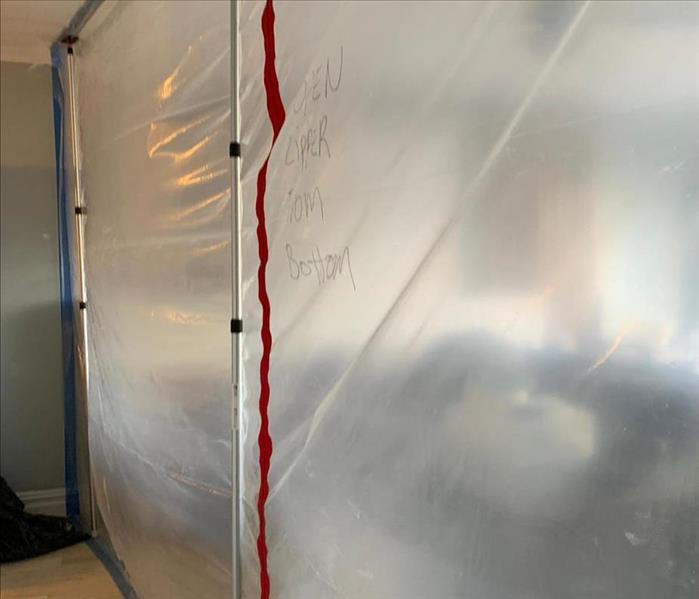 SERVPRO Minimizes Retail Disruptions to Upper West Side Shops with Advanced Water Mitigation Methods
Don't Let Water Damage on the Upper West Side Interfere with Holiday Shopping
No time during the year is a good time for a plumbing, roof, or appliance leak in your Upper West Side boutique, and a water loss during prime shopping season can directly affect your year-end profits. We understand that faster and more efficient our response, the more likely that your retail space can reopen to share goods and services to your customers.

Historic Buildings Pose Special Challenges

Elegant, trendy, and intriguing spaces dominate retail spaces on the Upper West Side. Water damage should not sideline your business for long as our talented and well-equipped crews have many effective strategies for water removal and structural drying. Relying both on comprehensive training in restoration industry best practices and state of the art equipment, We're Faster To Any Size Disaster. Aging plumbing and eccentric floor plans combine to create some water mitigation and remediation puzzles, but our employees rise to the challenge.

Hidden Water-Filled Cavities Need Innovative Equipment

Your inventory storage, offices, dressing rooms, and retail spaces can contain recesses between walls that can trap water after a leak or overflow. SERVPRO technicians use detection tools to locate unseen moisture. Our employees take the initiative to pursue the water, carrying portable water extractors to the far corners of your space, ensuring we evacuate as much liquid water as possible before turning to drying equipment. Extraction is 1200 times more efficient than drying, and when exhaustively pursued can get your retail space back in business fast.

Wall Cavity Venting Systems

Once SERVPRO transitions, the focus to applied structural drying, expect us to employ one or more venting or drying methods to reduce moisture levels to normal even behind walls. Small holes drilled into drywall, wood and trim, and closets or cabinet toe-kicks provide access for warm airflow that accelerates drying. Options can include vents attached to air movers or blowers attached to a series of hoses. Injectidry is a brand name often referenced concerning these systems.

Safety First

When SERVPRO uses portable or in-place extraction and drying equipment, it is crucial to be sure the outlets providing power are equipped with a ground fault circuit interrupter (GFCI). For best results, we avoid blocking air mover vents and use only equipment with thermally protected motors, inlet and outlet screens, and three-pronged plugs.

Contact SERVPRO of Upper West Side when water damage threatens the use of your desirable retail space. Call us at (917) 498-1362 day or night to schedule an evaluation.