Winning Tactics of Flood Damage Remediation in Your Manhattan Home
2/11/2020 (Permalink)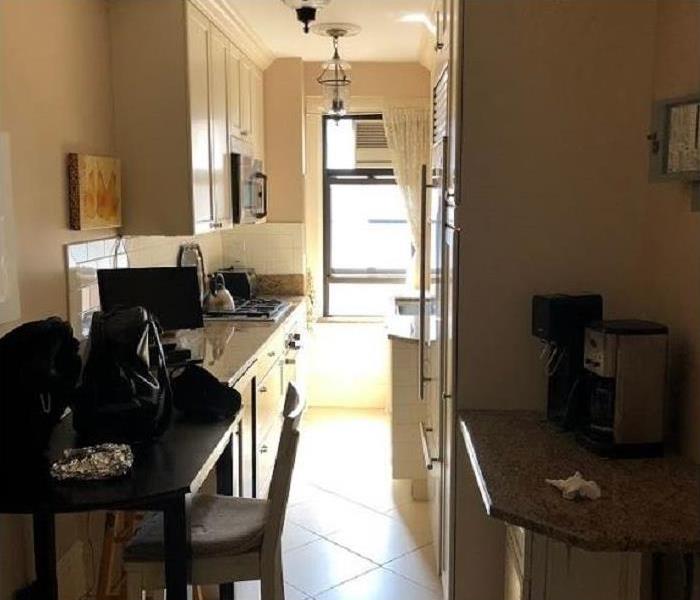 When water damages your apartment, SERVPRO to the rescue. W! have what it takes to remove the water and restore your home.
What Professional Flood Water Removal Offers Manhattan Residents
Whether the flooding in your Manhattan home is due to storms or a significant plumbing or appliance breach, you need help fast. Multi-unit buildings pose real challenges to residents of our borough as the water disaster your neighbor endure can migrate into your condo, apartment, or townhouse without warning. No matter how several inches or even a foot or more of water enters your home, it is essential to remove the water.
To accomplish flood water removal in Manhattan a restoration company needs a highly-trained and skilled team of technicians and managers as well as state of the art equipment. Often when water collects in a house, the electricity is shut off for safety reasons. This lack of power makes it essential that the responding company has power generation capabilities on their service vehicles to avoid delays that are costly in both time and money.
SERVPRO has the qualified crews and the high-efficiency equipment needed to remove the water rapidly, including onboard power generators. Our employees complete rigorous IICRC, Institute of Inspection, Cleaning and Restoration Certification, training to master the strategies needed to extract the water, measure moisture levels in porous building materials, and implement structural drying techniques. We use thermal scanning devices to locate hidden pockets of water, employing options like flood cuts, drilled holes, and extensions for wanded extractors to reach and release the trapped moisture.
We complete the flood water removal with a drying plan that uses air movers, heaters, and dehumidifiers to reduce moisture levels in structural components to normal levels. SERVPRO also takes advantage of innovations like floor drying mats and building cavity drying systems that harness the power of negative air pressure to suction residual moisture out of layers of flooring or from behind walls.
To inhibit any potential mold growth, common after water losses, we use EPA-registered disinfectants on the affected surfaces. SERVPRO's goal is to leave your home dry, cleaned, and refreshed after the headache of a flooding event -- "Like it never even happened."
Call the experts at SERVPRO of Upper West Side when you need help after a flood in your Manhattan abode. You call (917) 498-1362, and we answer 24/7.
More about Manhattan.